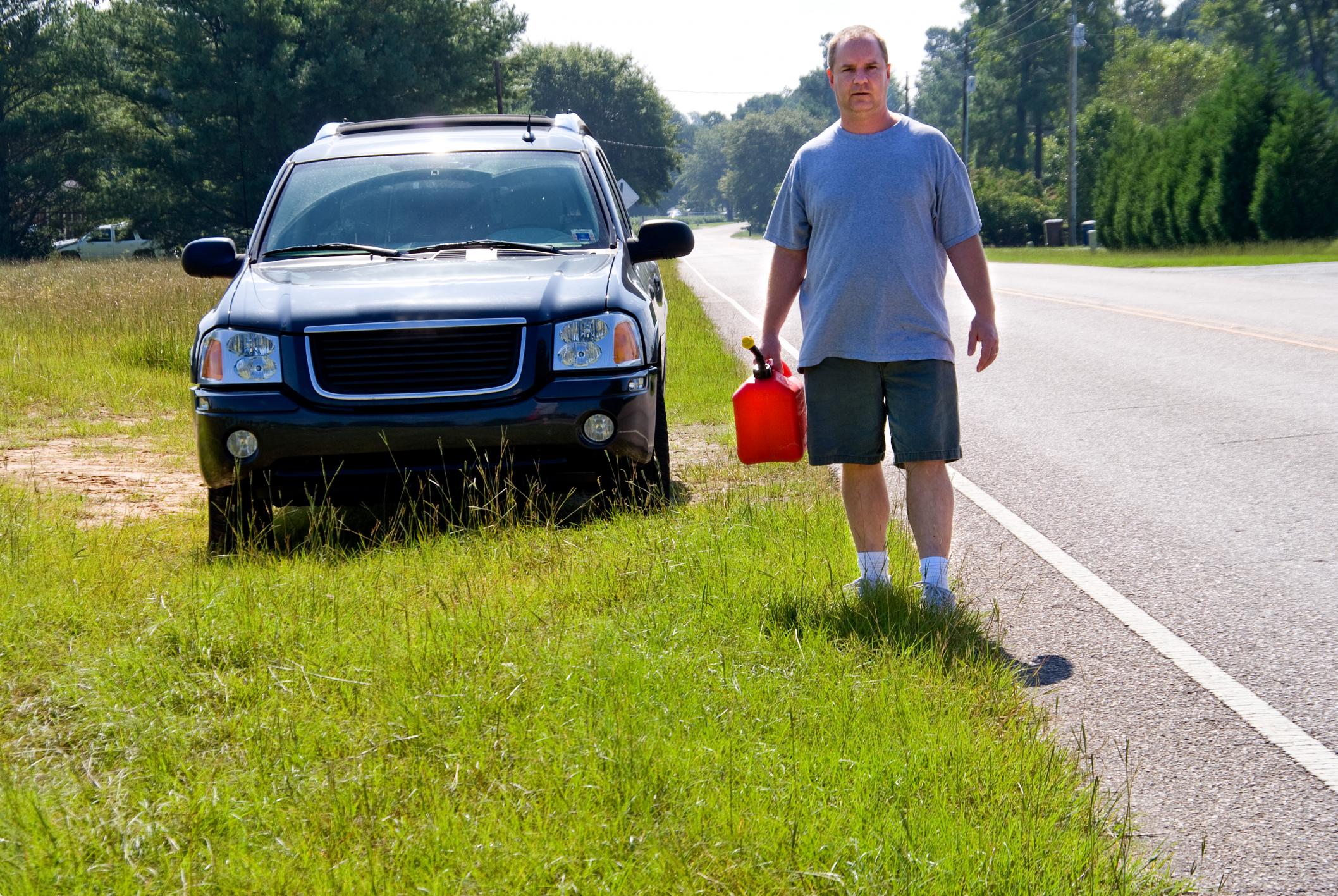 There's really nothing you can do to fix running out of gas for your car. You simply need to call a professional service that can supply you with more at a reasonable and fair rate. That's what Concord Towing Service does for clients who've run out of gas no matter where they've driven.
We understand that emergencies and empty tanks happen sometimes before your reach your chosen location and when that occurs you need a fast and reliable service that has a ready supply of gasoline to get you back on the road again in record time. Our service delivers fuel with a smile and we are always professional and courteous.
Rapid Response
When it's late and dark outside, it's no fun thinking you might be on the side of the road with no gasoline delivery for several hours because you've called a slow service provider. Our towing service and gasoline service are well known for their rapid response.
We don't keep clients waiting, rather when you call, you can expect a rapid response that offers excellent customer service that values your time and money. Our service is the best value for money on Concord, NC and no other service can compete with our immediate response time to calls for gasoline service emergencies.
Fair Pricing
There's nothing worse that a service provider taking advantage of you when you're in an emergency situation and being stranded due to lack of gasoline is a situation when you may be vulnerable to such tactics.
You will find that our gasoline services offer fair and affordable pricing compared to our competition. If you're in need of just a little gas to arrive at the nearest gas station or if you're many miles from your destination with no chance of spotting, it doesn't matter, we will take good care of you and your vehicle. You will never find our services full of hidden costs or unfair pricing or price gouging because we value you as a client.
Roadside Assistance
There are a number of issues that can go wrong when your fuel runs out of the tank and when you're stuck on the road, it's hard t know why without professional care to inspect and quickly get you back on the road.
Our towing and gasoline service also comes with roadside assistance that can quickly assess your vehicles performance and if it's a minor problem, it's very likely they can assist you right there. But if not, we offer you the peace of mind of a towing service to the nearest repair center of your choice.
Our towing drivers have years of experience after conducting countless minor repairs to determine if your car's problems is easily solved with roadside assistance.
Why Hire Us
We are a towing service that offer rapid response to gasoline top-up no matter where in the region you've found yourself stranded.
Our service is fast, reliable and we offer fair and affordable pricing for gasoline. Good Samaritans are sometimes hard to find, but Concord Towing Service is easily reached and ready to service your vehicle.